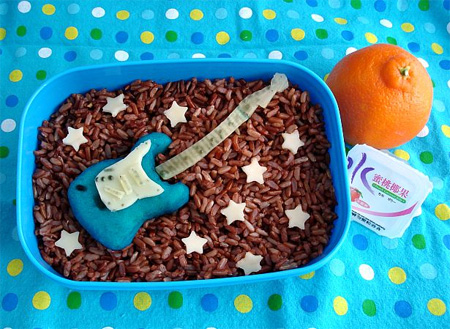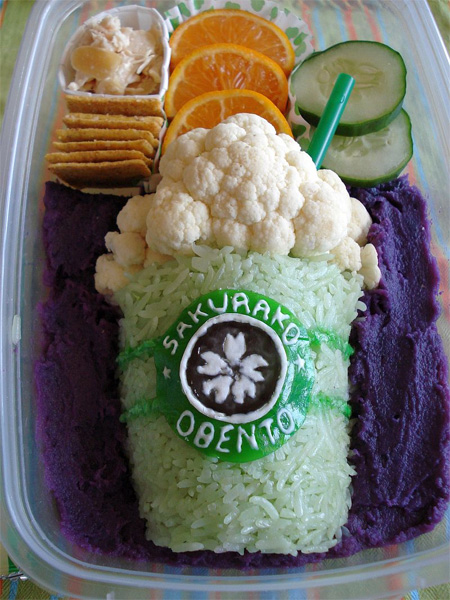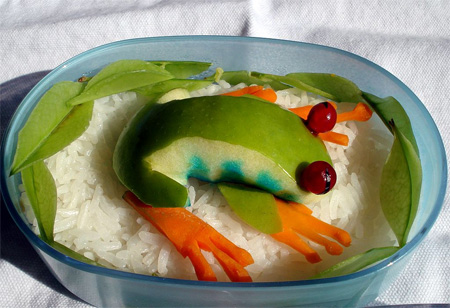 *
xde kaitan ng post. saje nak bgkitkan nafsu mkn anda *
kau tahu ape perkara yang paling susah? haa.itu adalah apabila rasa susah sangat nak stop buat benda yang kau suke buat. contoh : makan mee maggee.yep, maggee yg ade muke mawi n kdg2 aznil tuu. cube kau tanye setiap seorang penduduk malaysia, sape yang tak tahu megi ? tak kenal sangat mustahil . kalau ade pon mungkin mereka tak terdedah dengan pembangunan industri2 makanan xberkhasiat neyh.
okeyh sekarang, kenapa aku nak stop makan magee ? sebabnye, aku ade sorg member ney . rumet la . die penah gi satu ceramah HPA yang mendedahkan makanan2 kat msia ni yang org ramai xtawu pon ia xhalal senanye. so balik dr ceramah tu, dye kate magee xhalal. eh chop! bukn dye kate, tapi org yg ceramah tu kate. aku memang percaya kat kawan aku sorg ney. ade lah sebabnye.
ha sejak tu, aku cube gilegile punye mujahadah nafsu. perghh. susa gile nak mampos siot. aku dari kecik makan, tteb nak stop, mcm irama tanpa lagu . *tadela addicted sgt, tp kdg2 cm terliur gak*
bile aku tahu tuu, aku pon nk ckp la kat famili, sbb kami ni leh kire pemakan megi yg tegar ah.
xkan la aku nk pantang sorg2, kene la ajak famili gak kan. kene sound ng bpk aku T.T. 'cne tahu dye xhalal?" "ape bukti" sorta thing lah. fuh, lemah ah kene pangkah do. huu. aku tanye balek mmber aku , betol kee megi ni xleh mkn ? then dye kasi a kod2 yg pengeluar gune sbb nk trick org rmai. jap gi aku kasi.
so nak dijadikan cter, satu hari ni aku lapar gilak! mmg kebiasaan,kalau da mlm2 cmni, mmg rembat megi plg mashuk la kan? aisehh. tapi aku cm " ehh talehh, taleh makaan", ttbe adek aku gi masak wehhhh ! T.T siot do. cne neyy. nafsu aku membuak2 nak mmpus nk mkn megi ! pehh. then , aku tanpe berlengah cpt2 cari balek kod yg kwn aku kasi tu. amek megi dpn laptop pastu belek2. puas aku belek. hapak satu kod xnampk. yg nmpk cop halal.haishhh. aku mule berpikir, "wajarkah perjuangan nafsu aku ney o.O?" tapi aku mst pasti ! kang mkn dgn ragu2 aku juga yg gelisah :( huu. tanpa disedari, aku gi paw megi adek aku tadi tu. kan aku da kate susaaa. =.="
*tapi pas mkn rse xkenyang lgsung*
sekarang, everytime aku lapar je. and nak santap megi, aku jadi serbasalah. hoho. sebab xpasti status sebenar. so aku amat appreciate la kalau sape2 terbaca ini, dan yakinkan aku smeade megi tu leh makan ataw tidak :).
em, one thing. pasal cop halal tu kan. bukan aku tak cye. tapi dunia ini sekarang terlalu banyak rasuah dan korupsi sehingge aku pernah terdengar, cop halal tu boleh dibeli je. haih =.="
aku sangat sedeh okey . kalau kredibiliti cop halal tu pon taleh dipercayai, so kite sbg umat islam nk percye sape lagi ?! tolonglah hentikan keraguan ini. terseksa okey! huhu .
dan aku , sedang cube sedaye upaya utk tdk membiarkan mknn tdk halal mengalir dlm drh aku ,
berasa sangatlah payah. huhu. takyah besar2. mee maggee je cukup. sbb bnde tu plg mudh simple dan dkt ng aku. huhu . aku tanak ah xmkn smpai bile2 padahal tak tahu betul ke x taleh mkn . kalau boleh, sia2 usehe aku menahan nafsu dan mengikat perot sambil drooling membabi bute, aku perlukan penjelasan. tolong saya T.T.
nah , kod ituuuu :
Be alert dgn code² lemak babi ni (please) E100, E110, E120, E140, E141, E153, E210, E213, E214, E216, E234, E252,E270, E280, E325,E326, E327, E334, E335, E336, E337, E422, E430, E431, E432, E433,E434, E435, E436, E440,E470, E471, E472, E473, E474, E475,E476, E477, E478, E481, E482, E483,E491, E492, E493, E494, E495, E542,E570, E572, E631, E635, E904. Tolong copy dan print out, senang nk bawak mane². Xpun salin dlm HP, Insya-Allah. p/s: Marilah kita sama-sama sebarkan kepada saudara seislam kita...
p/s: mujahadah nafsu memang bukan senang, tapi tak mustahil. :) . but i never know nafsu makan is this HARD. :|